The Atelier Mitoraj, a legal entity established by Igor Mitoraj himself, is dedicated to protecting, preserving, valorizing and managing the immense artistic patrimony produced by the Maestro n order to allow it to be handed down to future generations.
The Atelier Mitoraj is actively involved in organizing exhibitions dedicated to the Maestro's sculptural works, publishing catalogues and looking after the artist's archive; it is also the body with the necessary expertise for authenticating his works as well as a point of reference for all collectors of the art of Igor Mitoraj.
The first atelier was based in Bateau Lavoir in Montmartre, the historic Parisian district where, from the second half of the 1970s, the Maestro's early artistic inspiration was born.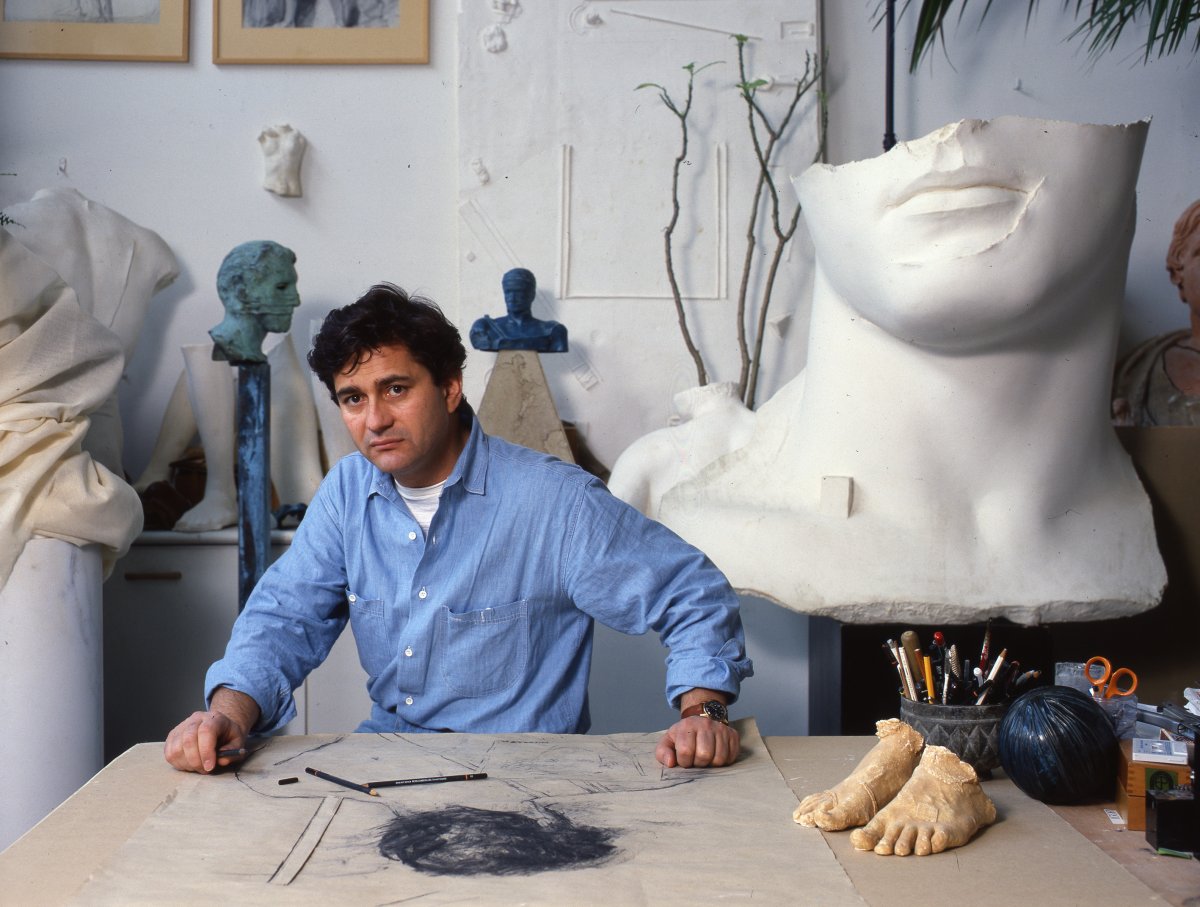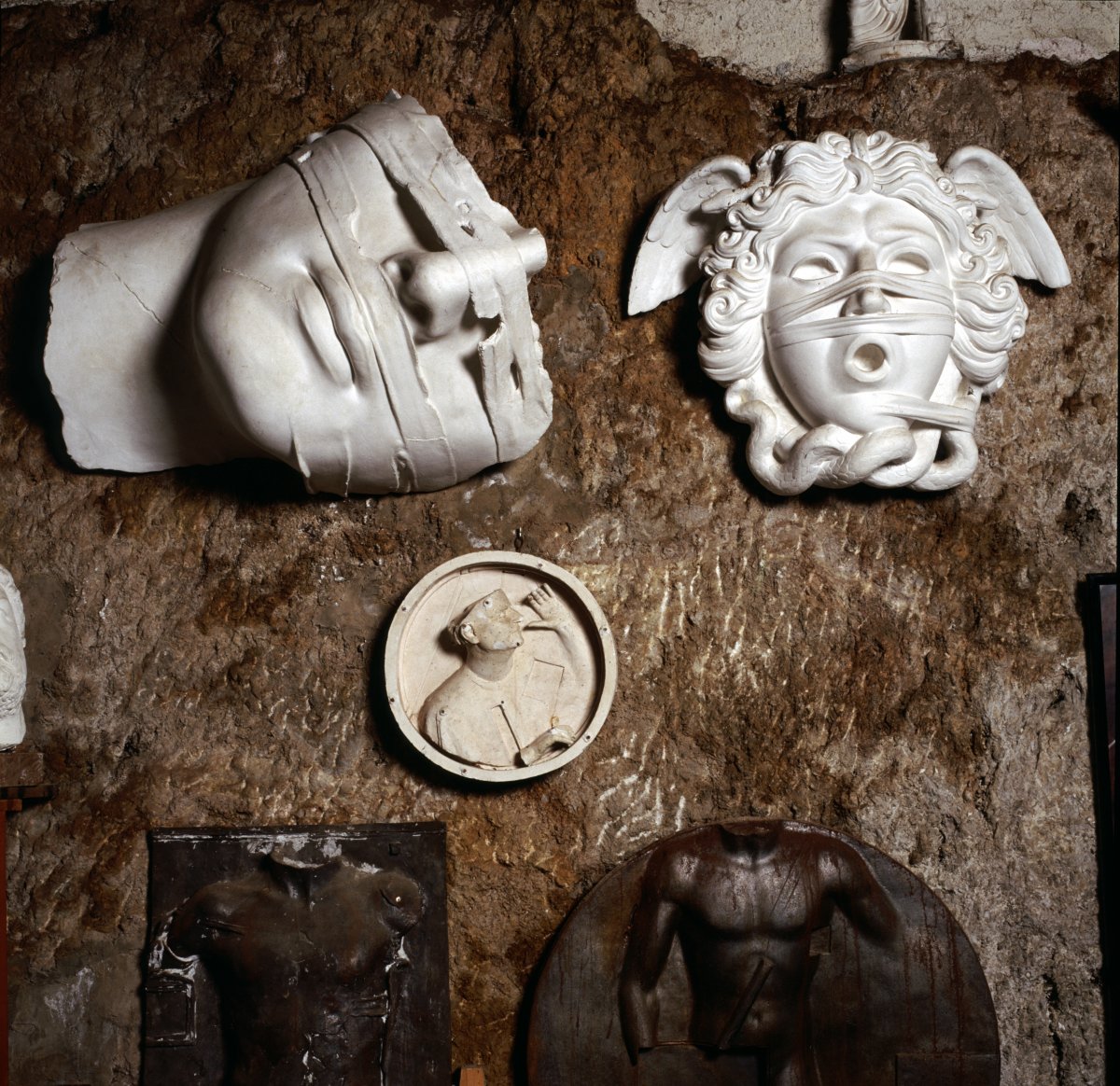 In 1979, Igor Mitoraj discovered Italy with its immense artistic patrimony and fell in love with the town of Pietrasanta which he rechristened "Little Athens". He settled there in 1983, choosing as his residence and atelier an old disused marble workshop which he renovated, bringing it back to life and turning it into a welcoming home.
That moment marked the start of an intensely creative period, constantly animated by fruitful exchanges with the other artists that frequented Pietrasanta, as well as with expert artisans. In fact, over the years, Mitoraj established a close association with marble workshops, artistic foundries, molders and mosaicists. It was in Pietrasanta that the Maestro's ideas took shape, with an extreme precision, in bronze and marble, thanks to the art and skills of the local artisan workers and their ancient traditions.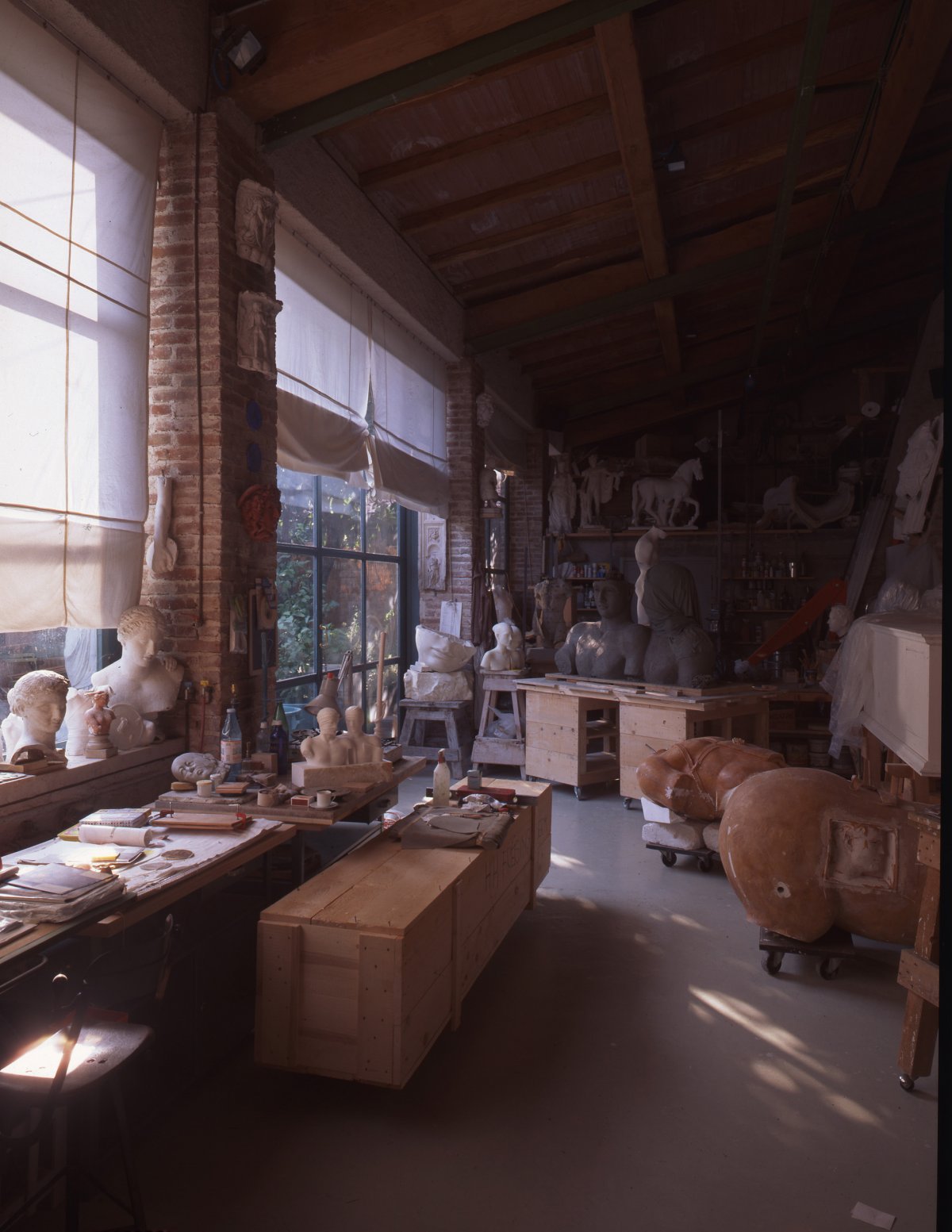 As he matured, Mitoraj began to feel the need to become reunited with Nature which had always been very dear to him. In Provence and, more precisely, in the Château of Cornillon-Confoux, he established the summer home of his atelier. Soon, his presence and his expertly placed monumental statues made that venue truly unique.
The reference hub for the production, management and preservation of his artistic patrimony remains Pietrasanta where, to this day, the Atelier Mitoraj together with its staff, continue to keep alive the spirit of the Maestro, in accordance with his wishes.